Cheap as Ships
Cheap as Ships is a bidding game for 2–4 players in which you play spaceship dealers. You will be buying second hand spaceship parts at auction, assembling them into complete ships, and selling them on for a profit. The winner is the dealer with the most profit at the end of three rounds.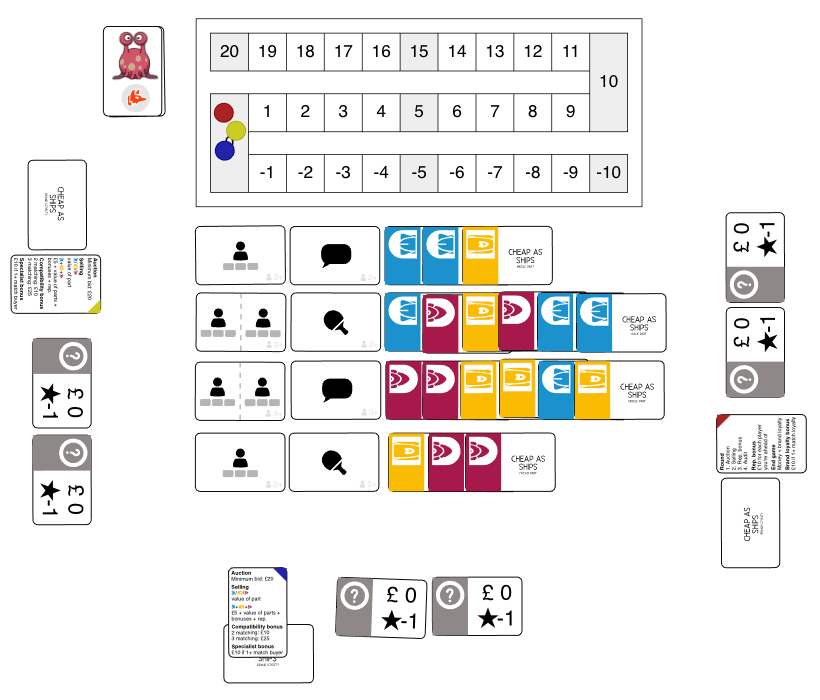 Print and Play
Additional required components
Bidding paddles: small dry-erase boards that players can secretly write their bids on. These can be made by laminating card, using special dry-erase paper, or simply swapping them out for post-it notes.
Money: around £1000 worth of money. Useful to have at least £40 in singles.